Wow. It's Quiet Here...
Be the first to start the conversation!
Leave a Reply:
Jason T. Dinesen, E.A.
My name is Jason Dinesen. I am a tax accountant. My firm, Dinesen Tax, Inc., is located in Indianola, Iowa.
Contact Me
Please click the "Services" tab at the top of the page if you are interested in using my services. Before contacting me with questions about how a blog post relates to your situation, please be aware that I cannot and do not give free tax advice to non-clients by e-mail or by phone.
Disclaimer
The articles on this blog are presented for informational purposes only. This blog, and any responses to questions posed in the "comments" section of blog posts, should NOT be considered tax advice. Because each taxpayer's situation is unique, you should pay a tax advisor to discuss your unique situation before you make any financial decisions.
Dinesen Tax, Inc. Uses UltraTax by Thomson Reuters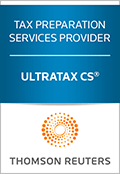 Archives